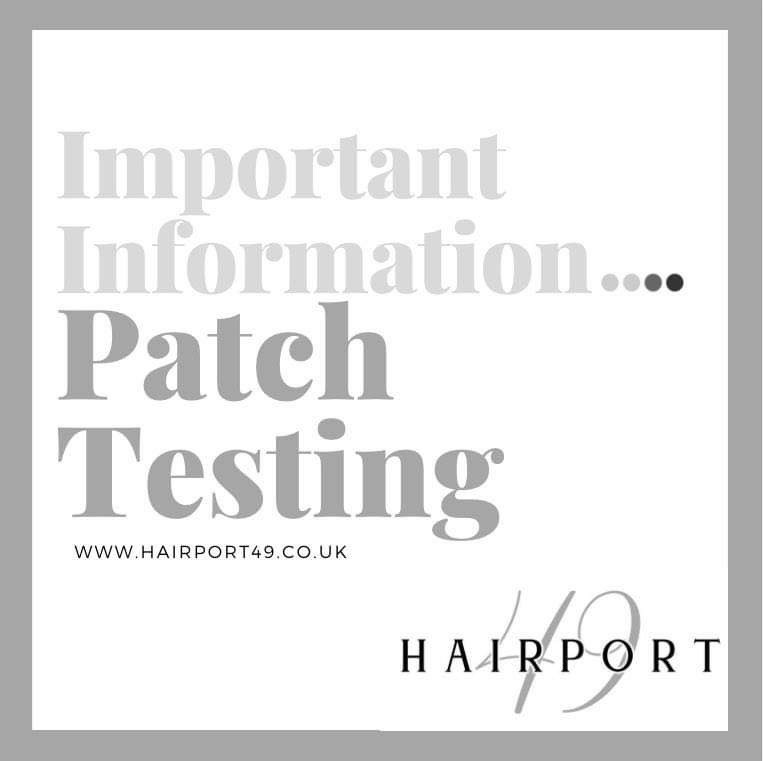 This our guidance from Wella…
Any returning client that has had their hair coloured in the last 6 months and displayed no sign of reaction and is wanting to keep to the same colour, the guidance is that they do not need a skin test prior to service. Any client that has elapsed the 6 month time window and/ or have used a box colour at home during lockdown must have a skin test.
Therefore our first two days in the salon will be cut and blow dries, regular clients have had the same colour within the time window, and foil clients. Any new clients or colour changes must have a patch test 48hrs prior to service, we are not allowed by the council & insurance to do this prior to the 12th April.
Here at Hairport49 our stylists give you the very best of hairdressing. We have cherry picked stylists to suit your every need with specialists in all areas. From cutting to colouring we are a highly trained team, keeping up with all the latest looks. Come and relax with your favourite beverage for a professional and friendly service.
Wella Master Colour Experts
A master colour expert is a title given once they have completed the industries most prestigious Wella professional colour programme. The course is the equivalent to a 12 month masters degree in colouring at Wella Studios Manchester.
We are proud that Terri has achieved one of the highest accolades in the industry and is now one of the the most highly qualified experts on hair colour in the Uk.
We are excited to announce that Chelsea is soon to join the colour elite.
We offer a wide range of hair and beauty services to both men and women. Take a look at our pricing below.
| | |
| --- | --- |
| Full Head Colour | Senior £70 / Stylist £60 |
| Regrowth | Senior £60 / Stylist £50 |
| Bleach & Tone | Senior £75 / Stylist £65 |
| Balayage & Ombre | Senior £75 / Stylist £65 |
| | |
| --- | --- |
| Half Head Highlights | Senior £60 / Stylist £50 |
| Full Head Highlights | Senior £75 / Stylist £65 |
| Tint & Shimmers | Senior £75 / Stylist £65 |
| Full Head Foils (Colour In Between) | Senior £85 / Stylist £75 |
Our friendly team of hair and beauty specialists would love to help you achieve the look you want . Call 01524 848847 or send us a message.